LA Book Festival Illustration
An ad for the Los Angeles Times "Festival of Books." The illustration is to communicate and celebrate the joy of reading.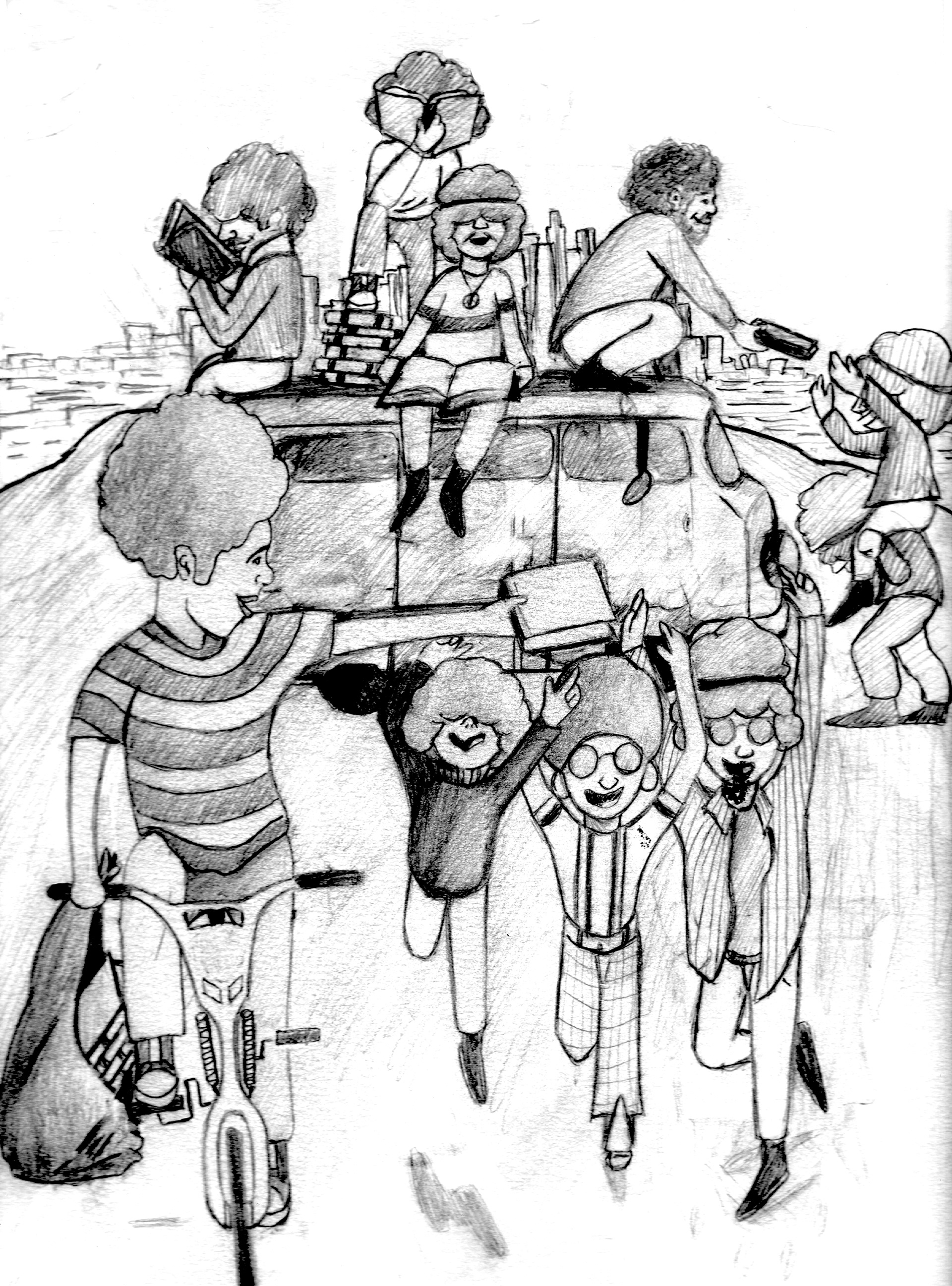 Graphite on 11x17 sketch scanned for Photoshop.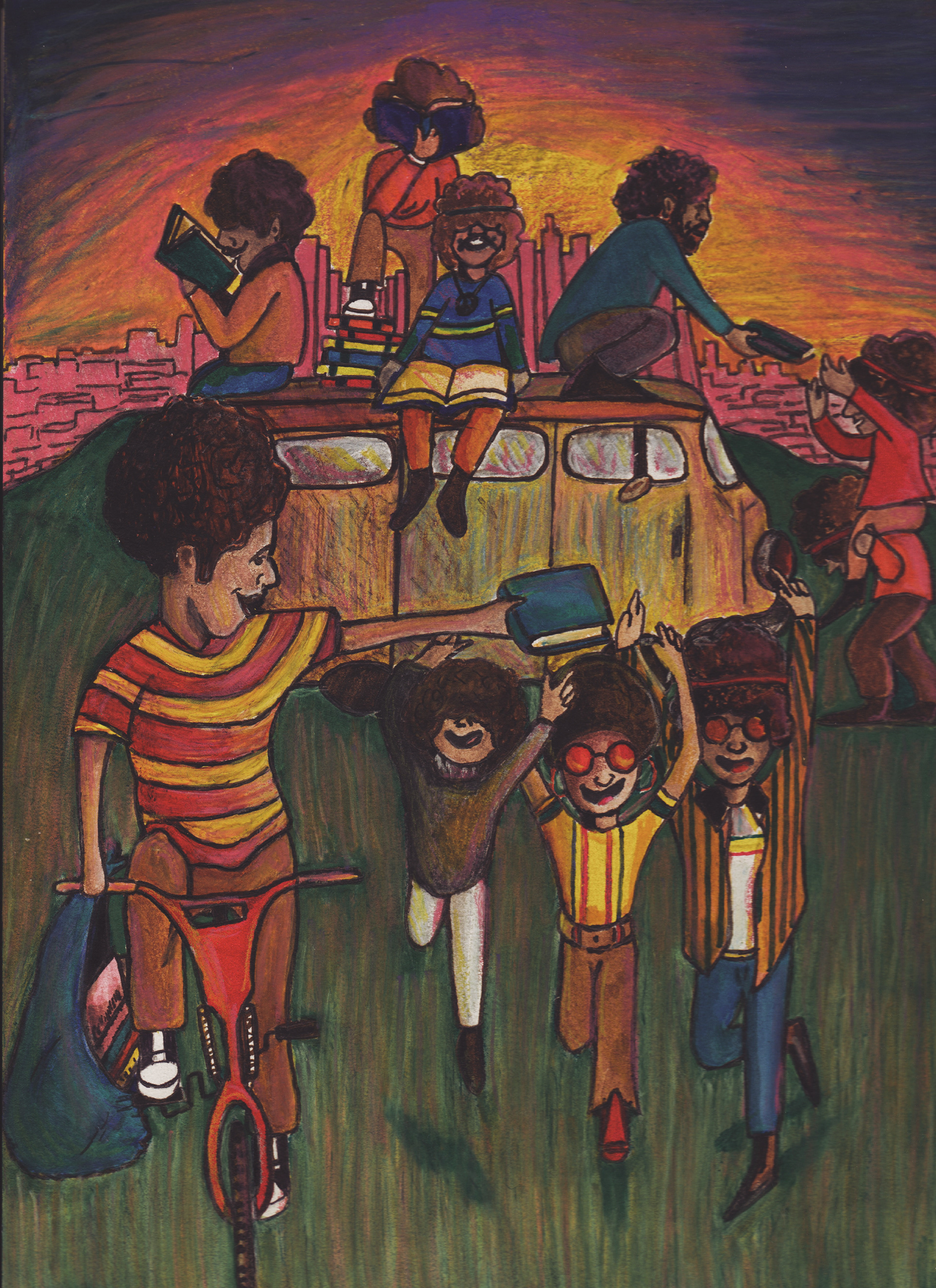 Watercolor, Prismacolor pencils, Tomboy Markers, and ink pens on 11x17 art board.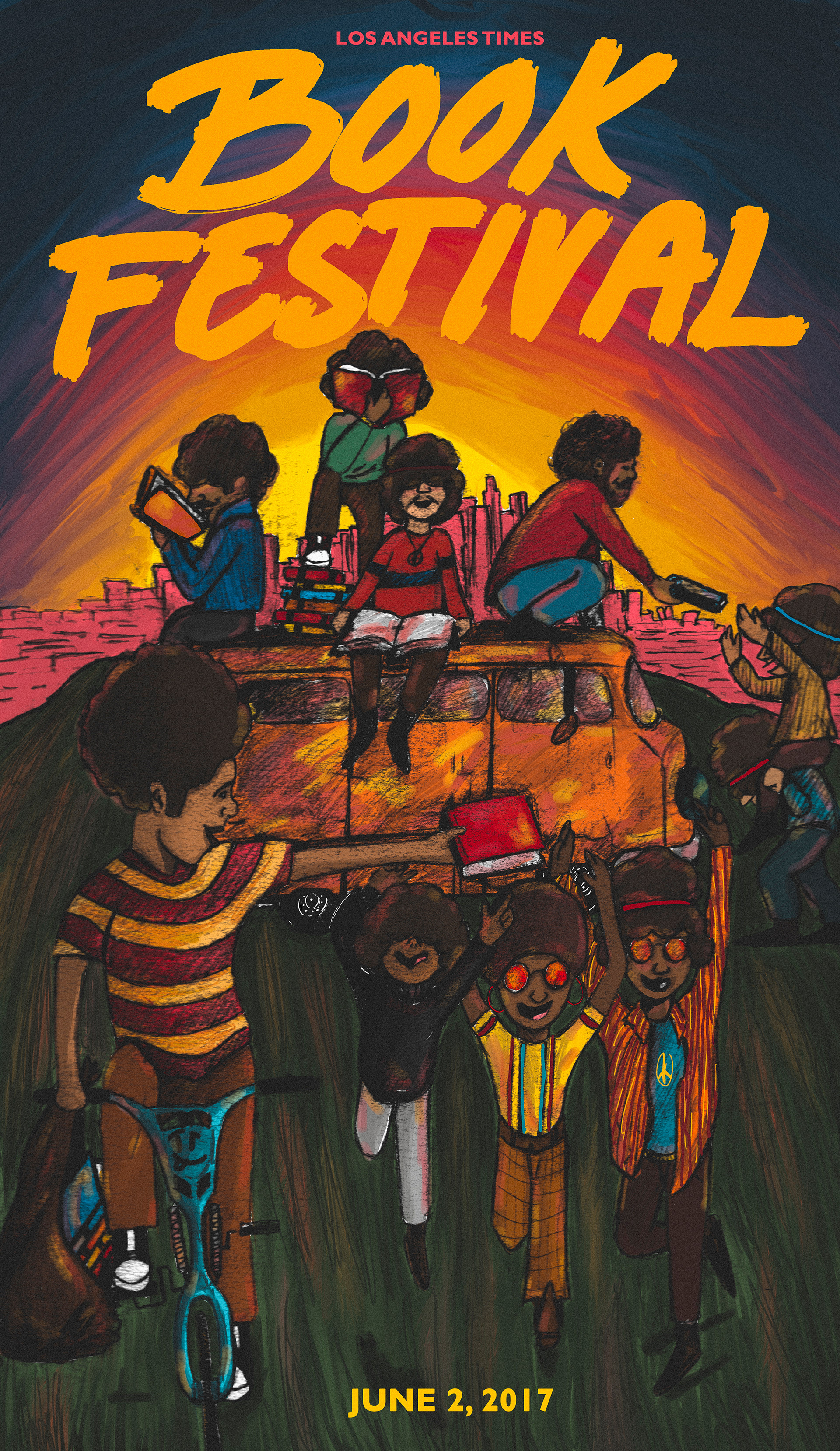 Digital painting using photoshop and with added filter using Lightroom.